by Linda Secrist, CPA, CAE, KCSAE Treasurer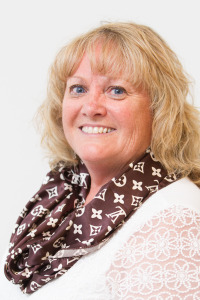 As I am in the final months of my two-year term as Treasurer of the KCSAE Board of Directors, I want to reflect back on the successes and accomplishments of this board over the last eighteen months.
One of the most visible successes was the launch of the new KCSAE website and logo in November 2014.  As members of the new logo design committee, which operated under the incredible leadership of Kate Smith, we were more than satisfied to witness the member excitement and acceptance of the new website and logo.
More behind the scenes in that same time frame, Trevor Mitchell noted that additional committee reporting detail was sorely needed.  The detail and information being provided by current committee reports strongly indicate that committees have taken this responsibility to heart and have provided the board with valuable information regarding their activities.
The Board continually looks for ways in which membership can be made more aware of board decisions and activities.  The monthly e-newsletter written by board members has proved to be one of the successful avenues for information awareness.
During my tenure, The KCSAE Education and Networking Taskforce was created and charged with reviewing all KCSAE education and networking opportunities and presenting a strategy designed to provide cohesive and seamless access to relevant content.  The January e-newsletter article presented by Board Member Chad Harris details the comprehensive and highly relevant work completed by this taskforce.
In retrospect I have greatly benefited from my seat on the KCSAE Board.  If this is something you might be interested in doing allow me to provide some information about the expectations and qualifications.
The Board of Directors is composed of the President, Immediate Past President, President-Elect, Secretary, Treasurer, three (3) additional Regular Members and One (1) allied member.  Board terms are for two years.   Openings on the board for 2016-2017 include President-Elect, Treasurer, and two Directors.
Expectations for Board members include, but are not limited to, attendance at the majority of 6 Board meetings and 1 or 2 work sessions each year, participation in most monthly meetings and other educational sessions, being a liaison to a committee as appointed by the President, and being a representative of the members, a leader of the association and a worker for KCSAE.
Each candidate should have a general knowledge of the organization, board experience with other organization(s), knowledge and experience in executing strategic direction, and a focus on advancing the organization.   A member must be current with their dues and in good standing to be elected.
The nominating committee is announced to the membership by March 1 of each year. A questionnaire will be distributed to the membership and interested candidates should return the questionnaire by April 1. The nominating committee will conduct phone interviews of interested candidates and will propose a slate of candidates to be voted upon by the membership by May 1. Board members are elected by a ballot. Board member terms begin September 1 and Board members take the oath of office at the Association's annual meeting held in September.
If you are an established member with a track record of participation, service and leadership, then consider expressing your interest in serving on the Board of Directors.
If you are new to KCSAE, volunteer to serve on a committee. Through committee service you will more quickly become acquainted with KCSAE members. You will also have the opportunity to demonstrate your leadership skills and commitment to the organization.
You can view the governing documents of KCSAE on the website, www.kcsae.org or you will find them in the back of the current member directory.